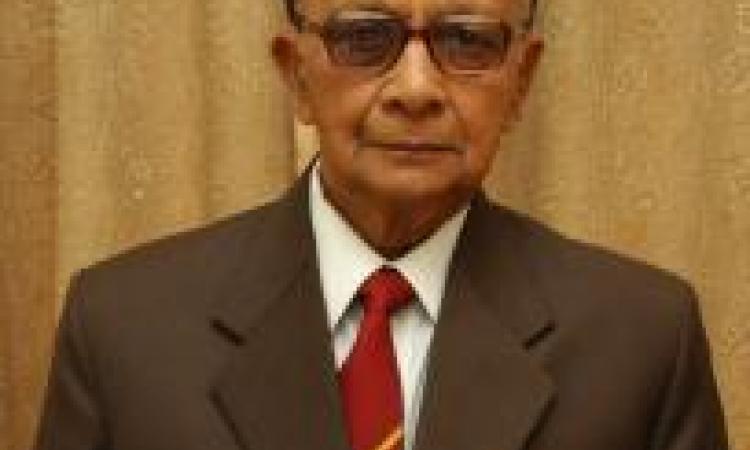 Address:
H-1453, CHITRANJAN PARK, NEW DELHI – 110019
Mobile: 9310610344MBBS, [CAL], MHA [AIIMS, NEW DELHI]
Served in the Army Medical Corps for nearly 35 years from 1952 in various capacities as Medical Administrator. While in service obtained Masters Degree in Hospital Administration [MHA] from AIIMS, New Delhi in 1970.
During Army medical service, commanded military hospitals and appointed in different senior administrative appointments in the office of the Director General Armed Forces Medical Services and Director General Medical Services (Army).  These appointments provided an opportunity to initiate and guide several organisational and administrative reforms with a view to improving the functioning of Armed Forces hospitals to provide quality care.  Also introduced Hospital Management Information System and Medical Audit in the Army in 1975, to evaluate the performance and the quality of patient care of hospitals.  Several steps were also initiated to streamline the system of procurement and distribution of medical stores for the Armed Forces Hospitals. Awarded Vishistha Seva Medal and Ati Vishistha Seva medals for the above exemplary services of exceptional nature in 1983 and 1986 respectively.
Retired as Additional Director General Medical Services (Army) in 1987.
Served as Joint Director and Medical Superintendent of 885-bedded Hamidia Hospital attached to Gandhi Medical College, Bhopal after retirement.
Has been closely associated with the activities of Academy of Hospital Administration since 1990.  As Course Director, involved in organising and conducting PG Diploma Course in Hospital and Health Management (DH&HM) through distant learning.  Since 1990.  Also engaged in guiding medico-administration research studies of PG students undergoing training.
In addition, conducted many short programmes in Hospital Management for Medical and Nursing Officers.
During 1990-91, acted as a Chief Consultant of the Academy to carry out an efficiency study of hospital care services, manpower planning to assess the level of performance and to recommend remedial measures for hospitals under Bharat Cooking Coal Ltd. Dhanbad, on the request of Ministry of Energy.
Life member of Academy of Hospital Administration, Indian Hospital Association and Indian Society of Health Administrators.
Has been the Vice-President and President of Academy of Hospital Administration. Presently Patron of the Academy of Hospital Administration and Course Director DH&HM Course.
Chief Organizer of Quality Management Accreditation of Health Care organization [QM&AHO] Programme launched in Jan 2007.
Chief Organizer of MBA + PGPHA [Post Graduate Programme in Hospital Administration] in collaboration with Hierank Business School of Management Programme launched in Jan 2008.
Chief Organizer of PG DHL [Post Graduate Diploma in Hospital Administration] launched in Sep 2009.